Designed to be thrown on over your favorite workout set this easy onesie is featured in a breathable fabrication and sleeveless silhouette with a cinched waist and billowy legs.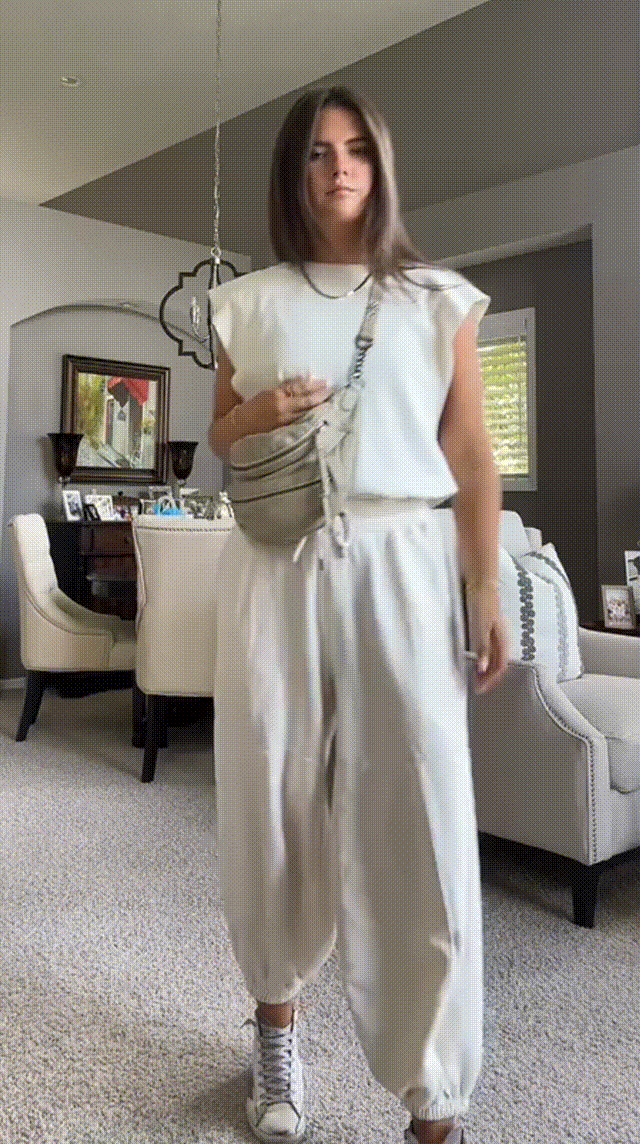 Fit: Relaxed fit, ankle-length, pull-on style
Features: Breathable design, billowy legs in a soft terry fabrication, crew-neckline, sleeveless silhouette with dropped armholes, cinched waist with adjustable drawstring, pockets for hands, cinched bottom hemlines, cutout at back with a snap-button closure
This ultra-comfy onesie can be pulled on post-workout and before lounging.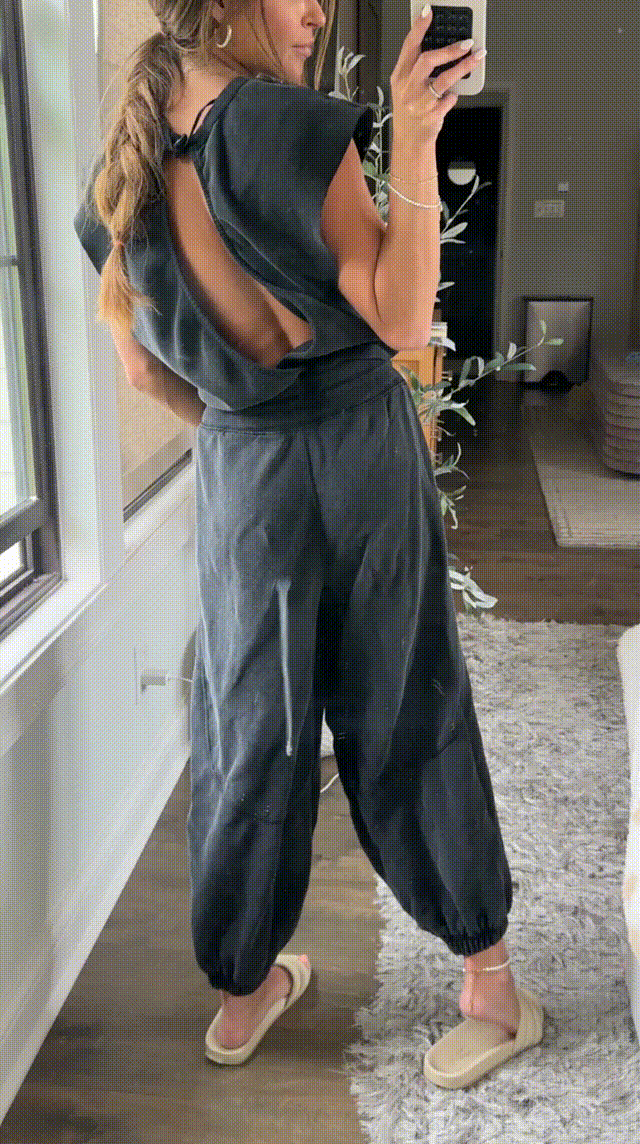 A destination for the good life, offering high-performance activewear, workout-friendly styles, and must-haves beyond the gym.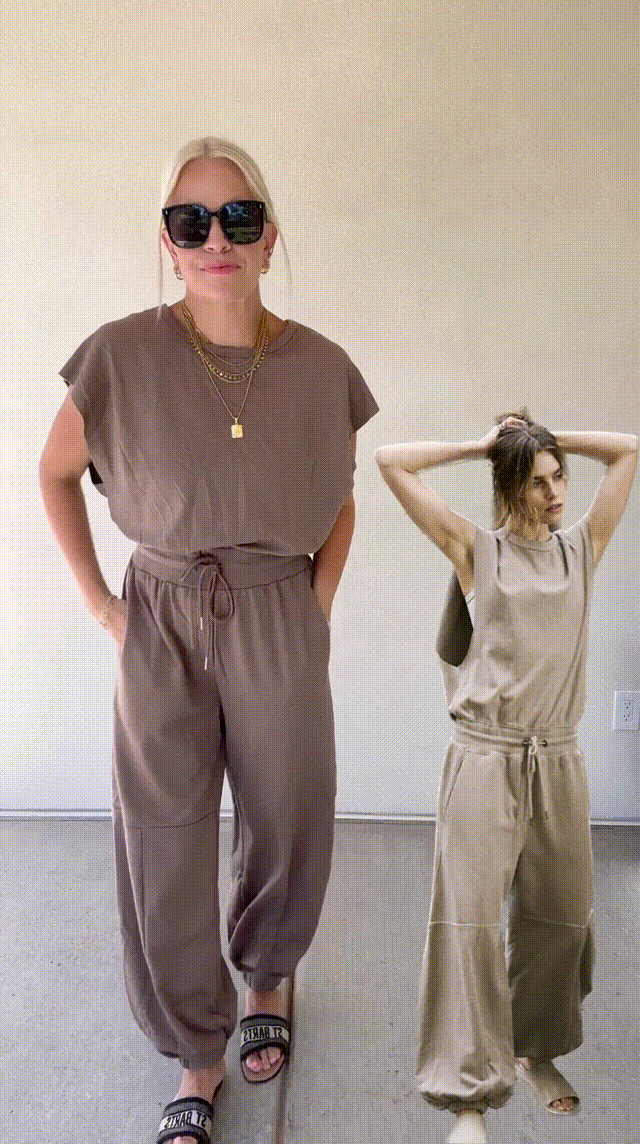 Care/Import